About Our Locksmith Company
Emerald Coast Locksmithing, Inc. is an individually owned and operated company

dba Destin Locksmithing was established in 2002
dba Panama City Beach Locksmithing formed May 2010 (previously Dana's Lock Service established in 1969)

We have been an Kaba Oracode representative and/or dealer since 2002

Our Keyless Entry Lock Installation areas cover from Perdido Key, Florida to Apalachicola, Florida

We are a full mobile locksmith company servicing Okaloosa, Walton, & Bay Counties

We have two locksmith shops located in Destin area & Panama City Beach

Fifteen Service Vehicles fully equipped with locksmith equipment, tools, keys, & stock
Destin Office Hours: Monday – Friday 8:00am – 5:00pm 
Panama City Beach Office Hours: Monday – Friday 9:00am – 5:00pm
24 hours a day, 7 days a week Emergency Roadside Service
                           We aspire to provide the highest quality Locksmith service and related products to satisfy our customer's security needs and to provide superior customer support!
Our mission is to provide professional locksmith services and other related services that will assist businesses, individuals, and households in ensuring that their property are secured.  We take great pride in knowing that we have done our job to the highest quality when our clients feel safe and secure.  We are always here to help and are always just a phone call away. We do more than just open doors.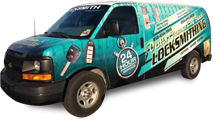 Our Clients
---
Alys Beach
Aronov Resorts
Beachside Resorts
Beach Reunion
Best Beach Getaways
City of Destin
City of Freeport
City of Panama City Beach
Compass Resorts
Counts-Oakes Resort Properties
Destin West Resort
Edgewater Beach Resort
Frangista Beach Properties
Go Keyless
Holiday Isle Properties
Indian Lake Apartments
Laketown Wharf
My Vacation Haven
Newman Dailey Vacation Rentals
Ocean Reef Vacation Rentals
Panhandle Getaways
Pro-Build
Real Joy Vacation Rentals
Resort Quest
Rosemary Beach Cottage Rentals
Sandcastle Escapes
Sandestin Resort
Seahaven Resorts
Southern Vacation Rentals
Two Charis on the Beach
Watercolor Inn & Resort
Wyndham Vacation Rentals
Any Many More!